Responsible for the content and operator of this website: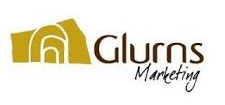 Glorenza Marketing – Municipality of Glorenza
City Hall Square 1
Italy – 39020 Glorenza (BZ)
Phone: +39 0473 831288
camping@glurnsmarketing.it
VAT 00432110211
Webdesign and logo design: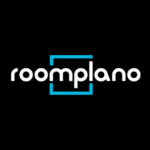 Roomplano des Peter Thoeni
Burgusio 177
Italia – 39024 Malles (BZ)
info@roomplano.com
VAT 02457740211
Picture and video archive:
The owner and operator of the website "Glorenza Marketing – Municipality of Glorenza" must hold all rights or permissions for the publication of photos and PDF files themselves, HolidayPDF assumes no liability for this.
Picture and video archive:
Glurns Marketing
Municipality of Glorenza
Free Open Licence Pics Kamperen
Philipp Niederholzer
Holiday region Upper Venosta Valley
IDM F. Blickle
IDM Thomas Grüner
Benjamin Pfitscher
Floor plan graphic created by www.roomplano.com
Copyright:
All texts, all photos, all design elements of these pages are – unless another copyright is indicated – protected by copyright. Any use outside the narrow limits of copyright law is not permitted without my consent.
Disclaimer:
The information provided on this website has been carefully checked and is regularly updated. However, no guarantee can be given that all information is complete, correct and up-to-date at all times. We hereby expressly declare that at the time the links were created, no illegal content was identifiable on the external pages linked by us. We have no influence on the current and future design, content or authorship of the linked pages. We therefore expressly distance ourselves from all contents of all linked pages that were changed after the link was created. This statement applies to all links and references set within our own Internet offer. The provider of the linked page alone is liable for illegal, incorrect or incomplete content and in particular for damages arising from the use or non-use of such information.
Teleservices Act:
For internet pages of third parties, to which the pages of campingimpark.com refer by so-called links, the respective providers bear the responsibility. campingimpark.com is not responsible for the content of such third-party sites.
Owner of the use of your data:
Glurns Marketing – Municipality of Glorenza
City Hall Square 1
Italy – 39020 Glorenza (BZ)
camping@glurnsmarketing.it
VAT 00432110211
Informazioni obbligatorie ai sensi del Regolamento UE n. 524/2013 del Parlamento europeo e del Consiglio. La piattaforma della Commissione europea per la risoluzione online delle controversie dei consumatori (ODR) è: http://ec.europa.eu/consumers/odr